The Evolution of Banking's Digital Transformation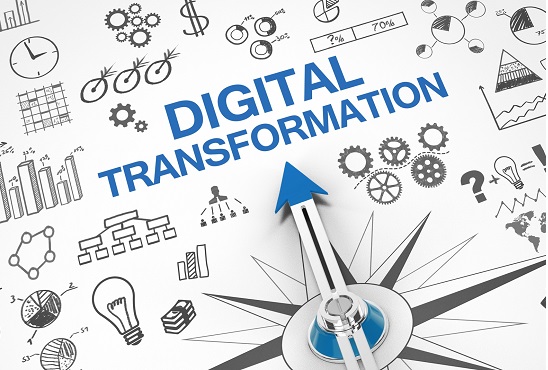 After years of investment in digital transformation, the top US banks have actually started to pull away with market share while smaller regional banks are left behind, based on a study by Accenture of US banks. Instead of completely revamping older banking system functions, which was heavily discussed a few years ago, banks are looking at keeping what they have and developing enhancements with current / evolving technology such as artificial intelligence (AI).
Banks no longer have a 'rip and start new' approach to systems, but a 'freeze and wrap' methodology that works jointly with new software to provide real-time customer analytics (fintech). The WHY has to do with a quicker turnaround time of months for this type of change instead of over 3 years for a complete replacement of core functions, and long-term cost from millions for an update versus over a billion. There is also a short-term cost savings when applying these customer analytics layers now, and avoiding legacy mainframe use.
In 5 years, the technology and banking landscape will again be very different - - banks need to plan ahead by staying flexible and able to adapt to these changes and trends quickly without losing the value of what they have developed. A trending effort is for centralizing functions in the back-office of banks to help drive customer engagement and loyalty, which is now the biggest overall priority (whereas cost reduction was the prevalent theme in the past). Current examples of clients applying for loans and not hearing back for weeks is still commonplace; enhanced back-office changes would enable real-time tracking and status, similar to a typical online order on Amazon.
The last component of transformation is with the current workforce at large banks. Instead of the pool of administrative staff carrying out various operating functions, AI and machine learning will take over these processes soon. New jobs that require updated skill sets will replace existing operating personnel, however banks have yet to make advances towards talent planning or re-skilling of current staff for retention efforts.
Overall, the concept of transformation in banking has dramatically changed from 10 years ago when I first started in the industry. No more upheaval of legacy DOS-based systems to completely modern programs and applications - - the pace of innovation in fintech and banking is advancing past the ability of companies to implement the changes in real-time, causing US banks to take a more methodical, adaptive approach when making major updates. Long gone are the days of cost reduction as the top priority, making way for the client-centric ideal of customer experience and engagement we now see, especially in streamlining all customer touchpoints and flows. The gray area still remains with the workforce at banks - - will current staff be trained and re-skilled for new positions that will evolve, or will there be replacements from vendors of talent? As an industry veteran at major banks, there continues to only be general discussion of transformation, and no details on specifics of what that will look like in the next 12 - 36 months.
Check out prior posts on fintech banking, and feel free to comment below!
Article from Forbes